Dunedin is a medium sized city in the South Island, with a population of about 200,000. Mostly a student populated city. We are aware of living the student life, where you are on a tight budget all the time. In this article, we will show you just where and how to find the best and affordable dental care treatment in Dunedin. So you can save money and get the best possible treatment for your bucks.
To find the best dental care treatments we came up with a checklist of requirements that must be passed by the clinic in order to qualify for the top category. These requirements include:
location, so how convenient is their locality.
Professional experience.
Customer service.
Customer satisfaction.
Location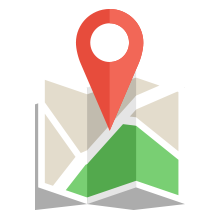 When looking for the best dentist, it is often best to find one that is near you. This makes it very convenient, as you save time and money. There are 25 dentists located in the Dunedin city. A large number of them are located in the City center, near the Octagon. This can be inconvenient due to finding car parking. There are also a number of clinics in South Dunedin, North Dunedin, and Mosgiel. So you have a number of options to pick from. This is good for you because first, you have options to pick from and second there is competition so dentists have to compete with each other to provide the best service to keep loyal customers.
You can use Google Search or Maps to find clinics near your home. To do this, simply go to Google Maps and search for the term "dentist Dunedin". This will bring you all the details in the Dunedin area. Simply find the ones near your home and clicking on them will bring up more details.
Price
We are aware that a visit to a dentist can be costly, but it is a necessary and important part of our healthcare. It has been recommended that one should have a check up every three to four months. People say that "you get what you pay for". But this is not always the case. One can find high-quality service for the very affordable price. Simply follow the tips below:
Find a number of clinics near you.
Check their Google reviews. If people are complaining about their service, then ignore them. Make sure they have a 3+ star rating.
Also, visit their website and read the about page to find information about them. Find the services they offer and ask yourself if the website looks professional. This can often reflect the quality of service they offer and level of trust.
Call them and inquire about the price for the treatment you require.
Simply do this for a number of dental offices and compare the prices, then pick the cheapest one.
Remember that dental care is free for kids under 18.
Professional Experience
Career experience is key to quality service. You want a dentist that has had plenty of experience and is an expert in his field. To find out you can check the "about" or "teams" page on their website to find out about the dentist.
Customer Service
Let's be honest, if you are paying an expensive amount for a dental treatment, you want the best service that comes with it. You want to have the best experience and quality of service. Simply follow the following tips:
Ask friends and family members for review of the dental clinic you want to visit. If they have visited them and has had a good experience, then you can go ahead and book an appointment.
Search in Google for review of the clinic like so: "name" + review. This will bring any reviews that people might have put on the internet, on sites like Reddit, forums.
Find the Facebook page of the clinic and read the reviews and comments. You can do this using either the Facebook search or Google "clinic name" + Facebook.
Ask your friends on Facebook for recommendations.
Customer Satisfaction

This is very important part of purchasing a service. You want to feel like it was worth paying for the treatment or service. It is therefore important to do in-depth research and find out not only about the services they offer, but how they offer it. No one wants to regret paying for a service that just wants to take your money and treat customers bad. We suggest you look for reviews of the clinic on Google and Facebook pages. Also, ask your friends for recommendations.
Dunedin Dental clinics 
We found a few dentists in Dunedin, they are mentioned below.
Lumino The Dentist
Located on Pitt Street Dunedin. with free parking. Lumino have an average rating of 4.8 on Google. People have had a positive experience. Their website looks professional and they offer a range of services.
Knox Dental
Knox Dental is part of Lumino The Dentist. They are located at 483 George St. They have positive reviews on Google and their website looks professional. Feel free to find out more about them.
Smart Dental Care
Located on the High St near the Octagon. Smart Dental Care has a positive review on Google and Facebook. They offer a range of treatments. They have flexible opening hours and are open on Saturdays, unlike Lumino who are closed.
Dental School Dunedin Prices
The University of Otago Dentistry offers patients cheap dental care serviced by students under the supervision of the professional dentist. Feel free to find out more about their service. Students may also be eligible for discounts.
Gentle Dental
Located in North Dunedin, Dental Dental offers a range of treatments. They are located in the main student area. They have a Google star rating of 4.4 from 7 reviewers.

In conclusion, it is easy to find quality dental care in Dunedin. There a number of clinics across North and South Dunedin area. We recommend you do some research before visiting the clinic. The factors to consider when choosing a clinic are location, price, professional experience, customer service and customer satisfaction. Your main tools are Google, Facebook, and friends. This should be enough to find the best dentist at an affordable price.